Colorful Brushes card designs, (4" x 5"), are reproductions  of my original watercolors, printed on acid-free paper stock with envelope. Blank cards for your own creative thoughts. Prices:    

      Set of 5

  cards for $10.00.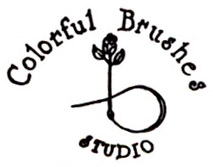 "Nova Scotia's Wild Flowers"

             "Hermann Colors", set of ten postcards for $2.00.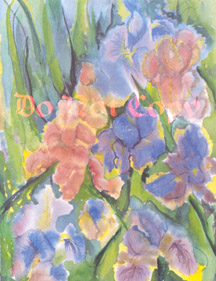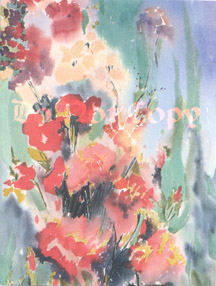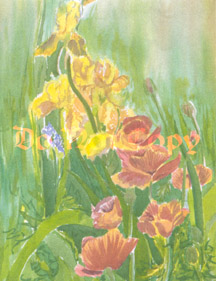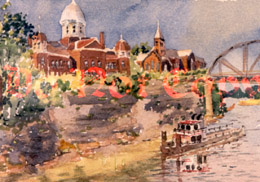 "Novia Scotia", original watercolor, isavailable for purchase.  Please e-mail me below for size and price. "Iris Composition #1", (10" x 13"), is available as a "acid-free" fine print.  Print prices:  $75.00, with mat and $55.00,

without mat. (Shipping included in prices.)

Prices:  Individual Cards or set of 10 postcards for $2.00

.